Freshness, quality and creativity
have top priority!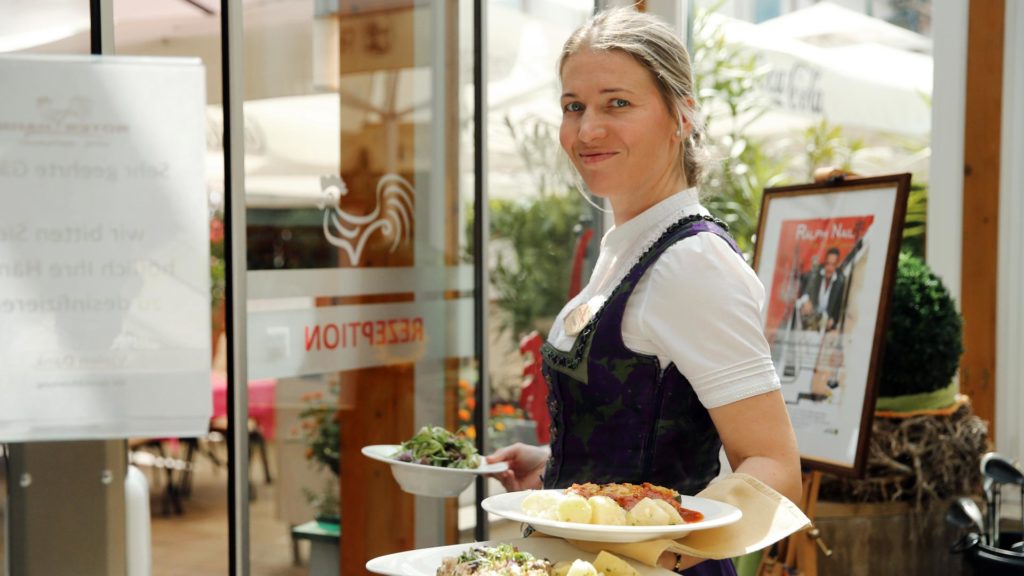 The loving handwriting of our team is visible here. Unique flair and stylish ambience wherever you look. The choice of different scenarios is amazing. Whether it's a rustic dining room, dignified halls, a modern extra room, an air-conditioned conservatory or an idyllic guest garden – in the "Roter Hahn" every guest will find their own personal favorite spot.

Breakfast Brunch
We offer you a great breakfast buffet with various delicacies from the region for every taste, so that you can start the day with an enjoyable breakfast.
Monday – Friday: 6.30 a.m. – 9.30 a.m
Saturday, Sunday/Holiday: 7.30 a.m. – 10.00 a.m

Our romantic candle light dinner is suitable for every occasion. A cozy ambience, soft candlelight and a lovingly prepared dinner are the ingredients for your romantic candle light dinner. Cover, "Greetings from the kitchen", starter, soup, entrée, main course & dessert, incl. aperitif, wine or fruit juice accompaniment for € 70.00 per person. Be our guest after dinner too. We offer you our romantic room for two at the price of € 95.00 – including sparkling wine and salmon breakfast!